Want to Know More About OneTeam?

"By incorporating OneTeam into our Business Development process, we are able to save time while effectively capturing efforts to better position our company for a win!

OneTeam's versatile mix of capabilities simplify both the capture and proposal processes, giving us the capability to truly take efforts from cradle to grave."






Iron Mountain Solutions
Business Development Team

"OneTeam has been a life saver for our company.

We interviewed a number of companies and no one else covered the full lifecycle of government contracting but OneTeam.

It is easy to use and the support staff at OneTeam is Phenomenal.

Our entire staff has adopted OneTeam and knows that opportunities MUST be in OneTeam to be a real opportunity.



Jeannie Barbour Pitts
Business Development Director

"As a company, we regularly utilize the embedded Power BI feature to generate charts for a variety of briefings.

This tool allows us to automatically generate and display the information we are presenting in a clear and concise manner.

The customer service of OneTeam is like no other as we have received countless hours of training and one-on-one meetings to ensure we are using OneTeam to the best of our ability."
Iron Mountain Solutions
Business Development Team

"OneTeam really understands the government contracting business development process.

We have implemented OneTeam at every level in our organization and are now able to better manage our pipeline, predict proposal activities, and forecast business metrics like never before.


I can't imagine going back to the way we used to do it!"



Bryan Johnson
OneTeam User as COO
Radiance Technologies

"OneTeam is a professional organization that was focused from the beginning on making Yorktown successful.

From providing detailed training, to helping us import our opportunities from GovWin, OneTeam demonstrated flexibility and responsiveness as they guided us along every step of the on-boarding process.

We are now able to track our pipeline better than ever before thanks to the OneTeam system and service."
Vern Tubbs
OneTeam User as Sr VP
Yorktown Systems Group

"One of the things that I've really liked about OneTeam compared to a lot of other software that's built for government contractors is it's very user friendly.

OneTeam is very, very easy to use and really helps make us more efficient.

We have all of our opportunities there. They're prioritized, so it lets us be much, much more efficient in our monthly meetings."




Jon Schelmbauer
Director of Intelligent System Operations, Radiance Technologies

"We recommend using OneTeam because it gives you a chance to look at the value that's been factored and see how that impacts your overall revenue.

It gives us a place to keep track of all the actions and the notes and the important information that goes along with the qualification of that opportunity."





Austin Boyd
CEO, Whitespace Innovations

"One of the features we really like in OneTeam is the Qualification Matrix. One of my simple rules is if the score is not going up over time, then maybe we should stop and move on to a different opportunity.

Instead of just relying on gut feel of what's in your head, it [OneTeam] allows you to put down those scores on paper and really impartially judge one opportunity versus another opportunity."
Sameer Singhal
President and CEO

"One of the most popular features about OneTeam that our clients like is the proposal management: color team reviews, managing documents that are being revised, version control, etc.

It basically helps a proposal manager become more efficient and it reduces additional pain."





Fred Fagan
President

"Since I became aware we had OneTeam at CFD, I've realized that we could streamline a lot of our manual processes, at least from the business side of things.


Now that budgeting process that took a month or two can take a week."


Peggy Sargent
CFO

"Before OneTeam, we were using an Excel spreadsheet. It was not always up-to-date, and you were not always sure who had the latest information.

With OneTeam being a database online, you always know that you have the most up-to-date information, so it helps us stay organized."
Alex Johnson
Marketing manager

"Before we started using OneTeam, our business development tracking was basically an Excel spreadsheet or information passed through email.

OneTeam has enabled us to bring all of our information together in one central location."


Justin Scharber
Director of Aerospace Application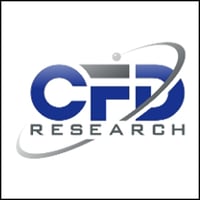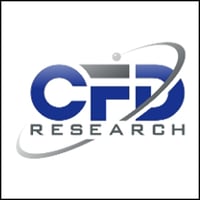 "OneTeam gives us the ability to project our revenue by giving us just a whole bunch of knobs to turn. We put all the information in there.

There's a whole lot of information there that just really helps us put a reality to numbers that can sometimes be hard to do in our world."
Keith Sedberry
Director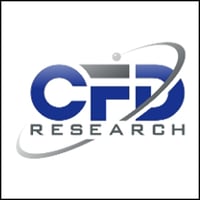 Love what you see?
Be the first to know when we add new videos, blog posts and more.