Proposal Manager
Integrated Milestone and Task Schedule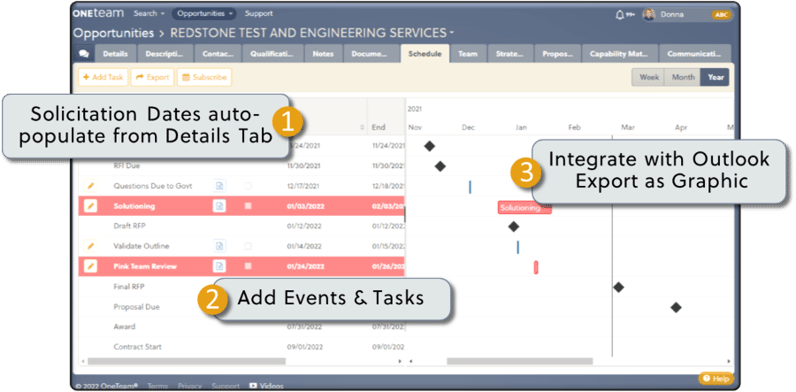 Automates Tasks, Events, Assignments, and Due Dates

Milestones from GovWin or manually added to opportunity details will automatically populate schedule including: RFI Release, RFI Due, DRFP Release, RFP Release, Proposal Due, Award, and Contract Start.

Add events such as, Industry Day, Color Team Reviews, and Questions due to Government.

Integrate events and milestone with Microsoft Outlook - either as a separate calendar or into user's primary calendar.

Assign tasks and actions with due dates to teaming partners or internal team.

Notification of task assignment via email.

Quickly add task from Activity Feed in Pipeline view or within opportunity.

Automatically see overdue tasks as red.

View and download Gantt Chart of schedule.
More OneTeam Features for Proposal Managers