Proposal Managers
Follow 3 Easy Steps to Create an Automated Compliance Matrix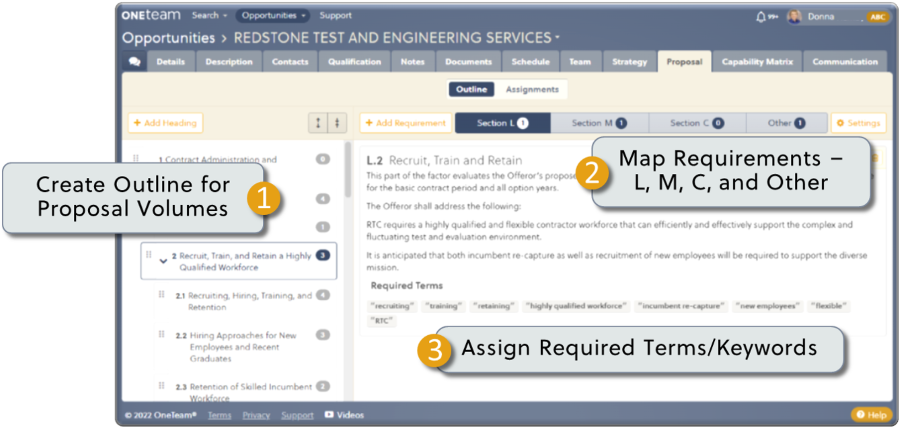 Automated Outline and Word Integration ensures Outline is Controlled by Proposal Manager
Create proposal outlines for multiple volumes.

Maintain outline integrity and compliance while compiling writer inputs.

Quickly map RFP requirements from Sections L, M, and C.

Map Win Themes, Features & Benefits, and Proof Points.

Automatically create references in brackets after outline headings.

Customize heading numbering to company style guide.

Update outline as needed and flow outline changes to the writers' documents automatically.
More OneTeam Features for Proposal Managers
Automatic Writer Packages
Define writers in Proposal Manager Dashboard and auto-generate writer packages in Microsoft Word without cutting/pasting RFP annotations into multiple documents.