Proposal Managers
Manage Internal and Subcontractor Team Members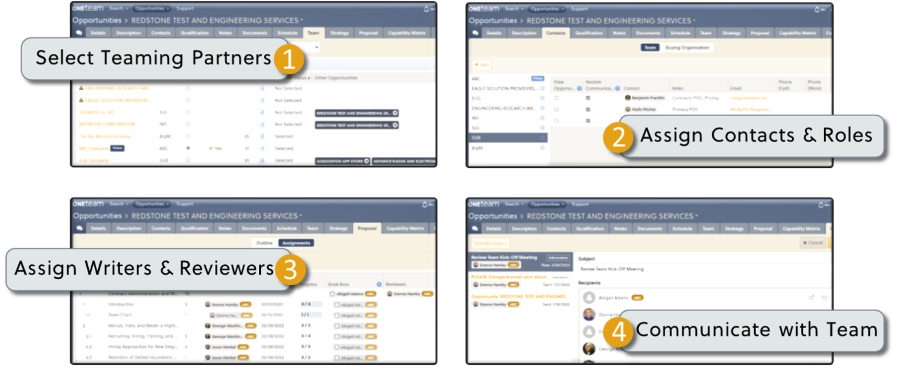 Automates Finding and Managing Teaming Partners

Manage the Proposal or Capture Team at the opportunity level.

Quickly add internal team members from your list of company contacts.

Integrate Subcontractor team members as writers and reviewers through an automated invitation process.

Company permissions control level of access for internal team members.

Subcontractors can only view limited non-financial related information.

Remove access from Subcontractors quickly after proposal submission.

Limit Subcontractor access to designated users.
More OneTeam Features for Proposal Managers